This is my first week to link up with Neely for her Sunday Social and this week's topic is travel.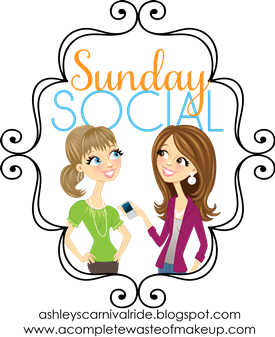 Best trip you've been on?
I have been very fortunate to have traveled to some great places and the best trip by far was the trip my husband and I took to Sweden for Christmas!
[caption id="attachment_178" align="aligncenter" width="300" caption="Standing in the middle of the Baltic Sea"]
[/caption]
Best idea for a girl's weekend trip?
I have not really been on many girl weekend trips, so maybe Vegas or New York City would be fun!
Best idea for a couples trip?
Since we have been married for many years, we have taken multiple trips just ourselves. I have enjoyed the trips where neither of us have been to the destination so that we both get to experience it together. Once place we have talked about going and have yet to visit is Portland, Oregon.
Best vacation on the cheap:
Since we do not live in a big city, there are a few big cities that are within a good driving distance, such as Dallas and St. Louis. For our first anniversary, we took a trip to St. Louis and had a great time and still go back there from time to time. The botanical garden is a must if you ever take a trip to St. Louis.
Place you most want to visit:
I really want to see the Northern Lights, so Norway!
[caption id="attachment_179" align="aligncenter" width="199" caption="Northern Lights in Northern Norway"]
[/caption]
Vacation necessities:
A great bag to carry my electronic devices - I have a Timbuk2 messenger bag that I have taken on many trips, both flying and car rides. Very happy with how well it has held up and still looks great.
My elctronic devices - iPad, Kindle, MacBook and iPhone. When flying, I keep my MacBook at home to reduce the amount of weight I am carrying around
If flying, great earphones - I love my earphones from Shure because they are great about blocking outside noises.
Comfortable shoes - Hands down, Toms are the greatest. They are easy to slip on and off for security when flying. These are the only shoes that I have purchased and then wore all day my first day wearing them. I had no blisters from trying to "break them in"!